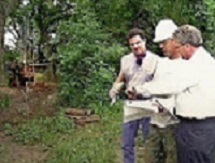 I am a Clinical Sociologist working in the private sector. I developed a passion for the science of Sociology in the stellar graduate program at Oklahoma State University. My fundamental interest in human behavior was honed and polished by the remarkable professors who mentored me. I realized how to Put Sociology to Work as I applied social interaction, group dynamics, and social systems theories to research and analyze the inherent social dynamics in everyday-life situations. I funneled my analytical proficiencies into an innovative clinical practice in which I facilitated the evolution of outcomes for organizations whose interests include environmental management, sustainability, energy, agriculture, land planning, recreation, education, logistics/transportation, international sports, and charity. My entrepreneurial practice was featured in a 1984 Tulsa World newspaper article entitled Prof Puts Sociology to Work. My executive core competencies include generating value, creating opportunities, solving problems, designing solutions, and providing services for clients.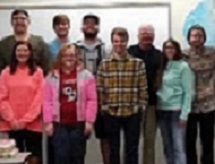 I am also a Contingent Professor teaching in higher education. My ardor for Putting Sociology to Work in the classroom began as a graduate student intern teaching Principles of Sociology. I discovered that the most effective way to engage students in social theory and research methods was to use unique transformational learning pedagogies constructed from social scenarios in my clinical practice that operationalize and illustrate traditionally accepted course content. As a result of innovations in teaching, research, and professional activities, I was selected Outstanding Graduate Assistant Teacher of Oklahoma State University. My academic core competencies include teaching diverse Sociology and Environmental courses online, on-campus and within high schools for graduate/undergraduate college students, and dual credit/concurrent high school students. I support my instruction with the fluid and real-time educational resources on drjohnlamberton.com.
I have Put Sociology to Work in many college and university classrooms throughout the state of Oklahoma. I aspire to Put Sociology to Work virtually in diverse colleges and universities worldwide by teaching Online Live or Totally Online.