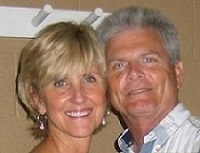 Morgan and John Lamberton
Like generations of my family before me, I have approached a lifetime of opportunity from the perspective of an entrepreneur. After sharpening my mindset in a cutting-edge graduate degree program learning how to "put sociology to work," I bifurcated my expertise into concurrent careers as a clinical sociologist in the private sector and as a contingent professor in academe.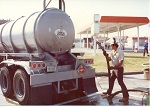 Gasoline Leak Remediation
I practice in business and industry. I facilitate the development of outcomes for diverse organizations whose interests include the environment, sustainability, energy, agriculture, public policy, land planning, site selection, recreation, education, logistics/transportation, international sports, and mental health. My practice was featured in a 1984 Tulsa World newspaper article entitled Prof Puts Sociology to Work. My professional core competencies include generating value, creating opportunities, solving problems, designing solutions, and providing services for diverse clients.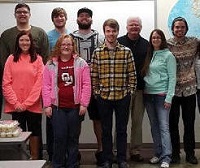 Introductory Sociology Class
I teach in higher education. My ardor for instruction began as a graduate student intern teaching Principles of Sociology. I discovered that the most effective way to interest students in sociological subject matter was to construct applied learning pedagogies that operationalize traditionally-accepted course content. As a result of innovations in teaching, research, and professional activities, I was selected Outstanding Graduate Assistant Teacher of Oklahoma State University. I teach Sociology courses online, on-campus, and within high schools for a diverse student population which includes graduate/undergraduate college students and dual credit/concurrent high school students. I promote student core competencies that include, but are not limited to, academic achievement, self-regulated learning, goal setting, time management, listening comprehension, note-taking, information organization and critical thinking. I support my instruction with the fluid and real-time educational resources on this website.