SOCI 1113 – Introduction to Sociology
Dr. John Lamberton, Instructor
Spring Semester 2020


We will not only learn about the scientific discipline Sociology, we will focus on how best to learn it.


INTRODUCTION

Learning should always be an exciting and productive process. Formal learning (in an academic institution) should never be a boring duty necessary to earn a degree. The most important aspect of a productive learning experience is communication. Every college course includes a course management communication plan known as a Syllabus that describes the requirements for successfully completing the course. Your Introduction to Sociology Syllabus is an instructional blue print that communicates the instructional course requirements of Tulsa Community College, the Liberal Arts Division, the Social Science Department and myself. As participants in this course, we will abide by the information in the Syllabus for the entire semester. It is your responsibility to read the Syllabus carefully during the first week of class and let me know immediately if there are any questions or concerns that you perceive regarding your ability to understand and abide by the terms and conditions of the Syllabus. You should also review the Syllabus at the end of each quarter to refresh your memory of our learning outcomes and your commitment to the student-learning community. The Syllabus outlines the specific learning outcomes that we will pursue to understand the scientific discipline of Sociology. Your performance on the learning-outcomes assessment metrics will determine how many points you score and what final grade you achieve for the course. Not me!The Syllabus is a unique instructional contract that describes the step-by-step procedures you should follow to achieve (1) a robust understanding of the basic principles of Introduction to Sociology and (2) a satisfactory final grade in this course. The final component of the Syllabus is a very important section called GAME PLAN. GAME PLAN is a combination of a complete semester calendar for the course and the topics that will be studied during each class period. The assessment metrics in the SYLLABUS have been replicated and validated over years of rigorous instruction. Your final course grade should be an authentic numerical representation of your basic knowledge of Sociology and the academic performance you displayed during the entire semester. LIVING PLAN: The Syllabus is a "living" document and is a reference tool that can be use continuously during the semester. I reserve the right to amend the Syllabus and GAME PLAN at any point during the semester. In the event of changes, you will be notified via email, announcements on Blackboard and/or announcements made in-class.

Imagination is more important than knowledge. Albert Einstein WHAT IS INTRODUCTORY SOCIOLOGY?Sociology is the study of social behavior. A minimum of two people is required for a personal situation to become social. The basic building block of Sociology is the Dyad which is Latin for two-people. The Dyad is the theoretical point at which Sociology separates from psychology and becomes its own distinct social science. COURSE INFORMATION(1) Format: Lecture(2) Course Number and Name: Sociology 1113 – Introductory Sociology

Section: 401 CRN: 2

1206


Section: 631 CRN: 22398
Section: 634 CRN: 2

3354
(3) Start Date: 1/13/2020

-

End Date: 5/6/2020(4) Class Meetings Day(s) and Time(s): SOC 1113.401 - MW, 09:30-10:50am WC Liberal Arts 136; SOC 1113.631 - MW, 12:20- 1:40am UCA #1710; SOC 1113.634 - MW, 01:50- 3:10am

UCA #1710
CONTACTING M

E

(1) Instructor: Dr. John Lamberton(2) TCC Campus/Office #: 918-595-7959(3) Office Hours: TBD(4) Phone: My TCC email is immediately sent directly to my cell phone.(5) Email: john.lamberton@tulsacc.edu

I normally attempt to return student emails within 24 hours.(6) Website: drjohnlamberton.com which is posted on Blackboard(7) School Office InformationSchool: Concurrent Enrollment ProgramsTCC Conference Center/Office #201BPhone: 918-595-7959STUDENT SUPPORT(1) Technical SupportCall2000 at 918-595-2000 or email call2000@tulsacc.edu for help with technology, such as Blackboard, TCC email, or MyTCC. Technology issues are not an excuse for failing to complete an assignment on time.(2) Academic & Student Service SupportInformation about Student Resources is available on the TCC Website and Safety and Wellness information is available on the MyTCC Safety and Wellness page.(3) Software: Microsoft OfficeIf you do not have Microsoft Office (Word, Excel, PowerPoint, etc.), you can download it from MyTCC on the My Account tab. Look for the "Student Software Downloads" link in the Student Quick Links box.

(1) Course Catalog Description

Examine the origin and development of social institutions and social processes. Sociological concepts and theories are used to explore the social influences in everyday life.

(2) Course Prerequisites

Reading proficiency or concurrent enrollment in a reading course.

(3) Next Course in Sequence

SOCI 2113: Social Problems in America

Continuous computer access is mandatory for succeeding in the course. The text and most of the class content is posted on the internet. When assignments are posted or textbook chapters assigned through Blackboard, it's your responsibility to make sure you have access to that information. You are legitimate TCC students and have full access to any of the on-campus computer labs, even though your class is at the Union Collegiate Academy. There is no excuse for not having continuous computer access. If you do not have computer access at home, computer access is available at each campus of TCC.

Title: Sociology: Understanding and Changing the Social World

Publisher: University of Minnesota Libraries Publishing

This textbook is an Open Education Resource book, which means it is free for you to access at the following link: https://www.oercommons.org/courses/sociology-understanding-and-changing-the-social-world/view. No purchase is necessary.

STUDENT-REGULATED LEARNING COMMUNITY

TCC students represent a rich variety of backgrounds and perspectives. This course is committed to providing an atmosphere for learning that respects diversity. That commitment will be manifested through the development of a student-centered learning community in this class. Student-centered learning encourages you to become active participants in your education rather than a passive receiver of information which you may have experienced in your high school classes. While working together in a student-centered learning community, you are asked to:
<![if !supportLists]> 1. <![endif]>take responsibility for your education through active participation
<![if !supportLists]> 2. <![endif]>share unique experiences, values and beliefs
<![if !supportLists]> 3. <![endif]>be open to the views of others
<![if !supportLists]> 4. <![endif]>honor the uniqueness of your colleagues
<![if !supportLists]> 5. <![endif]>appreciate the opportunity that we must learn from each other in this class
<![if !supportLists]> 6. <![endif]>value each other's opinions and communicate in a respectful manner
<![if !supportLists]> 7. <![endif]>be respectful of discussions in class
<![if !supportLists]> 8. <![endif]>create a safe learning environment
Benefits of collaborative learning include:
<![if !supportLists]> 1. <![endif]> You have the opportunity to become friends or acquaintances in class which tends to reduce the social barriers of novelty.
<![if !supportLists]> 2. <![endif]>
Your attendance tends to increase

<![if !supportLists]> 3. <![endif]>Your grades should improve

<![if !supportLists]> 4. <![endif]>You may participate in study groups that are fostered outside the classroom

<![if !supportLists]> 5. <![endif]>You will become a more active participant in your educational experience
Beginning the first day of class and at the beginning of many class periods throughout the semester, you will be asked to interact with fellow classmates by greeting each other and learning each classmate's first name (at a minimum). You should learn basic social facts about other students in class as well as share personal facts that will contribute to the rich social fabric of a well-formed student-centered learning community.
Human Beings can't help it; they need to belong. Seth Godin
SUCCESS IN THIS CLASS
:
Fear and fatigue often result in failure. These F-words may negatively affect your ability to hear, listen, remember, memorize and think critically among other important skills sets. GAME PLAN is designed to reduce or eliminate most normal social barriers that are naturally inherent in new and different social situations. You should not let personal biases diminish your success in this course. It is my observation based upon years of teaching at seven colleges and universities in Oklahoma and establishing multiple businesses working as an entrepreneur in the private sector that successful achievement in this class, in college, and in life is directly correlated with motivation, attitude and perspective.
"Not yet" and "yes but" are the safest and easiest ways to forestall a learning opportunity.
Whether you simply seek a score or grade in this class or whether you actually want to learn and become well-educated, the study of Sociology can create personal and social value and help you succeed in college or in a professional occupation. For instance, to be successful you should demonstrate a positive attitude and passion for your daily actions. Your educational experience to date may have been and continue to be one in which students were "pushed" by parents, teachers, or other significant others to become successful. However, in college the quality and success of your' educational experience is up to you through your daily choices. College is like an academic buffet in which you have the option of taking part of an exciting and diverse course curriculum or choosing to participate very little or none at all. The choice is up to you. The principles of Sociology taught in this class are designed to help you become more self-directed and successful. Please read the index page of this website: https://www.theclassroom.com/causes-students-fail-courses-college-4060.html
SLOs are the observable or measurable results subsequent to a learning experience. They may involve knowledge (cognitive), skills (behavioral), or attitudes (affective) that provide evidence that learning has occurred. SLOs encompass students' ability to synthesize discreet skills using higher level thinking skills and produce something that applies what they have learned; this is exemplified through a gathering of smaller objectives and applies analysis, evaluation, and synthesis in more sophisticated ways.
(1) TCC Institutional Learning Outcomes
:
Tulsa Community College graduates' value cultural diversity, ethical behavior, and the unique role of public education in sustaining a free society. The following institutional learning outcomes function independently and in concert. TCC graduates demonstrate:
1. Communication Skills
2. Critical Thinking
3. Personal Responsibility
4. Social Responsibility
(2) Liberal Arts Program Learning Outcomes:
To access program learning outcomes specific to your degree or certificate, go to the online catalog and click Programs, then select your program from the list and scroll down to Program Learning Outcomes.
(3) Introductory Sociology Course Learning Outcomes:
1. Compare and contrast major theoretical perspectives in Sociology
2. Analyze research methods used to study social life
3. Explain major issues related to social inequalities
4. Evaluate the role of social institutions in society
5. Apply key concepts to culture, socialization, deviance, and social change
6. Defend sociological arguments with scholarly evidence
Successful students don't have things happen to them. They do things. Seth Godin
First, your input is welcomed and appreciated in this class through class discussions. Secondly, our classes will include lectures, group discussion, computer lab work, small group work, and formal workshops (guest speakers). In small group sessions, you will discuss reading and course assignments, practice applications of new concepts, and perform critical thinking exercises. You are expected to participate in the class student-learning community and to master independent study during the semester.
All of your Assignments are scheduled in GAME PLAN. You will be regularly assessed over the COURSE LEARNING OBJECTIVES through metrics that include exit surveys, formal exams, unannounced quizzes, journal writing assignments, class projects, presentations, class discussions, class participation and attendance.
(1) PLAYBOOK
You should create and maintain a personal copy of PLAYBOOK in a three-ring BINDER, bring it to the first day of class and continue to bring your PLAYBOOK to class every class period. The
PLAYBOOK
BINDER must have a plastic cover. Publish a thoughtful and creative
PLAYBOOK BINDER
cover sheet that you slide inside the plastic cover of the BINDER. The cover sheet is your own personal creation. It may feature items such as a single or multiple photograph(s), a collage of some type and/or your own art work. However, you may think of something content to include on your cover sheet. The cover sheet can be black and white or color. You may change your cover page anytime you wish. In fact, changing your cover sheet is encouraged. The cover sheet should also contain three lines of typing along with your visual creation. The first line should read "PLAYBOOK." The second line should read "Introduction to Sociology." The third line should display your name. The font you use for the three lines of typing should be large enough to read from a distance. Probably at least a 24-point font. If you have major questions about the Binder assignment, you may email me anytime. However, give it a try. See what you can do.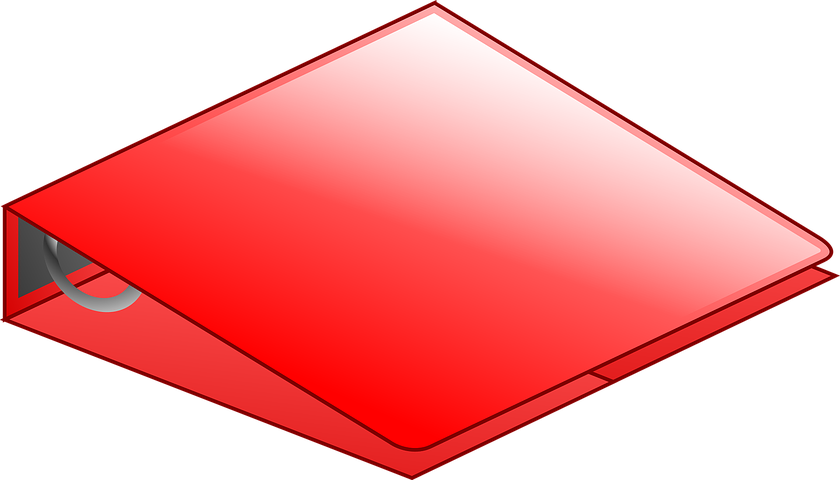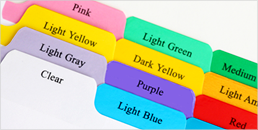 The PLAYBOOK BINDER should include content Dividers or Tabs marked with headers on the Tabs on the dividers that read GRADED ASSIGNMENTS, SYLLABUS, READING SCHEDULE, CALENDAR, NOTES, HAND-OUTS, AND CAMPUS SERVICES FLIERS. You will store your course content in
PLAYBOOK
.
PLAYBOOK
may also be created and maintained on a laptop or tablet as long as the electronic file contains all the required documents in ONE complete pdf file. (Hardcopy handouts and returned assignments should be scanned and filed as part of your electronic file).

I will evaluate your
PLAYBOOK
at the end of each quarter of the semester for quality, content, appearance, organization and completeness.

The evaluations are worth a maximum of 25 points each.

The total score possible for the
PLAYBOOK
BINDER is 100 points.

The
PLAYBOOK
BINDER can be used as a reference during each four scheduled Formal Exams.
The
PLAYBOOK BINDER
measures student competencies in note-taking, information organization, acquiring and evaluating information, organizing and maintaining files, time management, comprehension and reliability.

(2)
CLASS PARTICIPATION
Class Participation includes discussions that occur every class period when we analyze sociological topics.
You should regularly and actively participate in class discussions.

You

will participate in small discussion groups during the semester for you to experience a more personal instructional strategy with your classmates. Y
ou may score points through my evaluation of your
informed participation
.
These points will be posted on Blackboard at least twice during the semester: at HALFTIME and during the end of the FOURTH QUARTER the week before final exams.
Class Participation measures competencies in note-taking, information organization, acquiring and evaluating information, public speaking, critical thinking, comprehension and reliability.
(3) WRITING ASSIGNMENT: JOURNALING
Many famous creatives, writers, innovators and original thinkers keep journals. For many, it is a creative necessity. For some, it is a way to reduce stress or focus their thoughts. For others, it is a place for exploration. For some, it is an art form in and of itself. You will learn to journal some of your assignments in this class.
There are ten short writing assignments called
Journals
worth a maximum of 20 points.
Journaling measures competencies in self-expression, writing, information organization and integration, acquiring and evaluating information, critical thinking, comprehension and reliability.
(4) CLASS PRESENTATION
You are also required to give a 5 to 7-minute PRESENTATION using a visual aid such as Power Point, Presi, Emaze or other visual computer-based application. using sociological concepts to analyze a current topic or event. You should use your own Sociological Imagination to apply to a real-life situation. We will review the terms of an acceptable PRESENTATION and schedule your PRESENTATION during first few weeks of the semester. There are absolutely no make-ups if you do not give your PRESENTATION when scheduled.
If a scheduling conflict arises before the date of your PRESENTATION, you should contact me to reschedule your PRESENTATION at a more convenient time. (The discretion for granting a rescheduled PRESENTATION rests solely with me.) Your PRESENTATION measures competencies in critical thinking, information organization, communication, and presenting information in a social situation and is scored at a maximum of 100 points.
(5) EXAMS
There will be four
EXAMS
during the semester that will be made up of objective questions including of True-False, Multiple Choice and Fill-in-the-Blank and short answer questions.

You may score up to 100 points on each
EXAM

.

Although the Final
EXAM
will cover the final 25% of course content, it will also contain questions covering all of the material presented in the course.

There will be Reviews before each scheduled
EXAMS

.

You may use your class notes on each of the four

EXAMS

.

EXAMS

measure competencies in memory, information organization, note-taking, critical thinking and test-taking.

(6) CLASS ATTENDANCE

By enrolling in this course as a college student, you have accepted the adult responsibility of attending every class period during the entire semester. There are a very few exceptions for non-attendance, i.e., personal sickness, family illness where you are the primary care-giver, pregnancy or emergency child-care, and funerals of close family members or friends. Regular, consistent attendance and participation are required and essential to be successful in this course. If you accumulate four or more unexcused absences, the final grade may be reduced a minimum of one-letter grade and/or you may be automatically administratively withdrawn from the course depending upon the circumstances. Unexcused absences are absences for which you do not inform me of your impending absence by email before the absence occurs. You may obtain an excused absence by emailing me about your absence prior to the class absence unless there is an extreme emergency which necessitates sending me an email after the absence. Attendance and participation measure competencies in reliability, dependability, goal setting, time management, critical thinking and social interaction.

GAME ATTENDACE is scored by your official

attendance

record.

(7) EXTRA POINTS

There may be other short unannounced assignments and pop quizzes Exit Quizzes covering the material presented in the text. If you are absent the day of an assignment or are absent on a day when an assignment is due, you will not receive full credit unless the absence was an Excused Absence. However, assignments may always be submitted before the due date. EXTRA POINTS may include but not limited to information presented by representatives from a variety of TCC Campus Services such as the Campus Police, Reading and Writing Center, Library, Student Life, etc. EXTRA POINTS are worth 5 to 25 points depending upon the rigors of the task..Journaling and pop quizzes measure competencies in listening, memory, and time management.
The maximum score for Late Assignments will be automatically discounted by 50%.
I must approve the submission of Late Assignments in writing within 24 hours of the Assignment due date or else Late Assignments will not be submitted under any circumstances. Please do not try to seek approval for taking late tests or submitting late assignments outside of the prescribed terms of the Syllabus.
Late Assignments will not be accepted after one week past the Assignment due date under any circumstances.
It is advised that should an unforeseeable problem (that could interfere with class performance) occur, notify the instructor so that alternate arrangements may be made. The material accompanying the text and handouts should be treated as required reading and may be included in the class discussion and exams. You are, therefore, responsible for all assigned text reading, as well as all the information that is discussed or otherwise included in class. You should be aware of all assignment, presentation, and exam dates that are listed in the accompanying calendar without reminder from the instructor. You are expected to be prepared (completed assigned readings) to discuss pertinent topics each class period as scheduled. You who attend class unprepared should expect your grades to be negatively affected as a result. All assignments are to be turned in at the beginning of class on the date due unless otherwise instructed. Any assignment handed in late on the date due will receive no credit unless prior arrangements have been made with me to submit a late assignment. There are no exceptions.
(9) TENTATIVE COURSE SCHEDULE: GAME PLAN
All Course Content, Assessment Metrics, and Assignment/Exam due dates can be found on GAME PLAN on drjohnlamberton.com. Like the main Syllabus, GAME PLAN is a living document that I may amend at any time during the semester.
COURSE DIVISION: FIVE QUARTERS
The course content and assessment metrics are divided into FIVE QUARTERS during the semester. The dates for the end of each quarter are posted on GAME PLAN. There will be an EXAM after each quarter during the semester. The cumulative score for the assessment metrics for each quarter will be posted in the GRADE CENTER on Blackboard.
WEEKLY COURSE REVIEWS
Every Monday and Friday you should review the text, your reading assignments, your notes and your assessment metrics during weekly blocks of time that you have pre-scheduled on your PLAYBOOK calendar.
(1) Monday Status Report - Review the learning objectives scheduled for the new week.
(2) Friday Status Report - Review your attendance, your participation in class, assessment metrics and the course content that was presented during the week.
| | |
| --- | --- |
| 1. Game Plan Binder | 50 |
| 2. Attendance | 25 |
| 3. Journals (10) | 200 |
| 4. Presentation | 100 |
| 5. Exams | 400 |
| 6. Extra Points | 50 |
| 7. Total Points | 825 |
COURSE GRADING:
A = 93 – 100%.
B = 80 – 89%.
C = 70 – 79%.
D = 60 – 69%.
F = 59% or less
A: Earned by work whose excellent quality indicates a full mastery of the subject and course assignments are of extraordinary distinction.
B: Earned by work that indicates a good comprehension of the course material, a good command of the skills needed to work with the course material, and the student's full engagement with the course requirements and activities.
C: Earned by work that indicates an adequate and satisfactory, comprehension of the course material and the skills needed to work with the course material and indicates the student has met basic requirements for completing assigned work and participating in class activities.
D: Earned by work that is unsatisfactory but that indicates some minimal command of the course materials and some minimal participation in class activities that is worthy of course credit.
F: Earned by work that is unsatisfactory and unworthy of course credit.
TECHNICAL SKILLS REQUIREMENT
Writing assignment should be submitted through Blackboard, unless I post other instructions. I utilize the plagiarism detector for writing assignments.
You may schedule assistance with reading, writing, and study skills by visiting the Reading and Writing Center located on each campus. The Southeast Campus is only a few miles from Union High School. As a TCC student, you have complete access to these facilities. It is highly recommended that you take advantage of the exceptional staff and their services in order to meet the many demands necessary to succeed in college classes. This is an excellent service offered to you free of charge. It is preferable to call for an appointment.
LIBRARY
Mission:
Information literacy forms the basis of lifelong learning. Library instructors support the development of critical thinking and problem-solving skills through an instruction program that is integrated with the curriculum. We are committed to developing individuals into discerning users of information who can identify when information is needed, as well as have the ability to locate, evaluate and use the information effectively. The TCC Library can be accessed online at http://library.tulsacc.edu/home.
Core Functions:
<![if !supportLists]> · <![endif]> Provide access to information and discovery through the Library's services, resources and technology.

<![if !supportLists]> · <![endif]> Teach information literacy and help you develop critical thinking skills.

<![if !supportLists]> · <![endif]> Provide space for knowledge exchange, collaborative learning, and meaningful study.

<![if !supportLists]> · <![endif]> Connect with students, faculty, and staff by building relationships which facilitate learning and transform thinking.
Unlike high school teachers, I may not be updating grades on a weekly basis. Instead, I may update the Blackboard grade book at the end of each quarter and/or after grading assignments. The "grade-to-date" column in the Blackboard grade book will reflect your current grade for eligibility purposes.
You should arrive and be seated in class when class begins. If you determine that you are unable to comply with this instruction, you should speak with me immediately. If you are late to class on more than one occasion, you may be asked not to enter the classroom until you can arrive and be seated on time. You are responsible for your education and responsibilities.
COURSE WITHDRAWAL
You may discuss your academic performance with me anytime during the semester. Talk with me before you decide to withdraw from the course. There may be other options open to you besides withdrawal. However, if you decide to withdraw from the course, you should discuss your withdrawal with your high school counselor since your TCC courses are a part of your high school educational requirements necessary for graduation from high school.
You may drop classes and receive a "W" on your transcript. The deadline to drop this class is XXXXXXXXXXXX. See Course Enrollment and Withdrawal for more information on withdrawing from a course.
If you miss more six hours of class, are guilty of academic misconduct, and/or fail to turn in a significant number of assignments, you may be withdrawn from the class, which will result in an "AW" on your transcript. A "W" and an "AW" are grade-point neutral, but non-completion of a class may affect financial aid. I will notify the office of concurrent enrollment if I have to withdraw you. Talk to your high school counselor to initiate withdrawal from a course ("W" grade). Contact the Counseling Office at any TCC campus to initiate withdrawal from a course ('W' grade) or to change from Credit to Audit. Check the TCC Academic Calendar for deadlines.
ACADEMIC DISHONESTY & PLAGIARISM
is a foundational value of TCC and you are expected to behave as a responsible member of the college community and to be honest and ethical in your academic work. Academic Dishonesty is one of the worst transgressions that you can commit in college and will follow you throughout your college career.

This link provides access to guidelines for academic integrity, as well as forms of academic dishonesty.

Read this information very carefully.

There is no excuse for you to engage in accidental plagiarism.

In case of academic dishonesty (plagiarism), the following penalties will apply:

(1) a grade of zero on the assignment or test, or (2) a grade of "F" for the semester.
ACADEMIC DISHONESTY (CHEATING)
Academic Dishonesty (Cheating) is defined as the deception of others about one's own work or about the work of another. Academic dishonesty or misconduct is not condoned nor tolerated at campuses within the Tulsa Community College system. Academic dishonesty is behavior in which a deliberately fraudulent misrepresentation is employed to gain underserved intellectual credit, either for oneself or for another. Academic misconduct is behavior that results in intellectual advantage obtained by violating specific standard, but without deliberate intent or use of fraudulent means. Tulsa Community College adopts a policy delegating certain forms of authority for disciplinary action to the faculty. Such disciplinary actions delegated to the faculty include, but are not limited to, the dismissal of disrespectful or disorderly students from classes. In the case of academic dishonesty, a faculty member may:
Require the student to redo an assignment or test, or require the student to complete a substitute assignment or test;

Record a "zero" for the assignment or test in question;

Recommend to the student that the student withdraw from the class, or administratively withdraw the student from the class;

Record a grade of "F" for the student at the end of the semester.
Faculty may request that disciplinary action be taken against a student at the administrative level by submitting such request to the Dean of Student Services.

ADDITIONAL INFORMATION
You are responsible for being aware of the information contained in the TCC Catalog, the Student Handbook, and the Academic Calendar. All information may be viewed on the TCC website.
SYLLABUS CHANGE
Occasionally, changes to the syllabus may be necessary. You will be notified of any changes to the syllabus in writing.
SYLLABUS ATTACHMENT
provides critical student information for all TCC courses and is considered to be a part of this syllabus.

You are responsible for reading the statements contained within.
TIME COMMITMENT
This is a three-credit hour course. Studies indicate that, on average, for every one hour of course credit, you should expect to spend two hours of outside time on course work per week i.e., reading, homework, discussion, studying etc. For this course, that means a minimum of six hours of outside time per week. Some students may spend more, depending on their level of expertise.
CELL PHONES/TEXTING/WORKING ON OTHER CLASS ASSIGNMENTS, BROWSING THE INTERNET OR PLAYING GAMES ON A LAPTOP COMPUTER: DON'T DO IT - Be a responsible and respectful student in this course.
ANNOUNCEMENTS
There may be announcements about procedures or assignments made in this class or posted on the TCC Course website or distributed through a course group email.
FINAL ADD/DROP DEADLINE
The final add/drop deadline this semester is November 8, 2019. That's the last day you can drop the course with a 'W' instead of a letter grade on your transcript.
FAILURE TO WITHDRAW POLICY
Do not allow the difficulties of a situation to exert a negative effect on an academic transcript. Be responsible, attentive, and proactive. AN "AW" WILL NOT BE ASSIGNED FOR STUDENTS WHO FAIL TO EXERCISE PERSONAL RESPONSIBILITY.
INCLEMENT WEATHER AND CLASS CANCELLATION POLICY
Please consider opting in for TCC Text Alerts on your cell phone. When severe winter weather hits, you may assume that TCC will be open for classes unless it is announced otherwise on television and radio stations. TCC does not automatically close if Tulsa Public Schools close. If this class is cancelled an email will be sent to each student an hour before the class is scheduled to meet. It is always a good idea to check your email before coming to class for various announcements. Please note; if class is being held as scheduled you are responsible for any assignments that are due. There may not be an opportunity to make up missed assignments. Assignments may be emailed to the instructor if it is received before the time class begins.
DISABILITY RESOURCES
It is the policy and practice of Tulsa Community College to create inclusive learning environments. Accommodations for qualifying students in compliance with the Americans with Disabilities Act (ADA) and Section 504 of the Rehabilitation Act are available.
Access to computing resources is a privilege granted to all TCC faculty, staff, and students. Use of TCC computing resources is limited to purposes related to the College's mission of education, research, and community service. Student use of technology is governed by the Computer Services Acceptable Use Statements/Standards found in the TCC Student Code of Conduct Policy Handbook. These handbooks may be obtained by contacting any Student Activities or Dean of Student Services office.
CLASSROOM ETIQUETTE & STUDENT BEHAVIOR GUIDELINES
The purpose of this information is to assist you in understanding proper classroom behavior. The classroom should be a learning-centered environment in which faculty and students are unhindered by disruptive behavior. You are a college student and are expected to act in a mature manner and to be respectful of the learning process, your instructor and your fellow students. Faculty members have the authority to manage their classrooms to ensure an environment conducive to learning.
Any person who shall accept the privilege extended by Oklahoma laws of attendance or employment at any state college, state junior college or state university shall by so attending or working at such institution be deemed to have given consent to the policies of the institution, the Board of Trustees and the laws of this state. Such policies shall include prohibition against disruptive activities at state institutions of higher learning.
Take responsibility for your education. There is a common myth among students that because they pay tuition, they deserve to receive credit for the class. This is not true. In fact, you pay only a portion of the cost of your education; taxpayers pay the balance. Instructors are here to create a learning environment. Whether you learn in college depends on your willingness to listen, ask appropriate questions and do the work necessary to pass the course. College courses are rigorous and demanding; you may have to work harder and seek more help in order to succeed.

Attend every class.
You will find that if you attend every class, listen to your instructor and take good notes will be more likely to pass your course perhaps with a higher grade. If you have an emergency or illness, contact me ahead of time to let me know that you will be absent. A local study showed that those students who missed the first class meeting are more likely to withdraw from the course or fail.

Important note: If you miss a class, it is your responsibility to meet with me, outside of regular class time, to determine a plan to make up the missed work.
Get to class on time. Students who walk into the classroom late distract other students in the learning environment. Check the course syllabus for the professor's attendance policy.
Do not have private conversations. The noise is distracting to other students.
Turn mobile phones off. It is very distracting to hear someone's mobile phone go off in class.
Do not dominate other students' opportunity to learn by asking too many questions. It is good to ask questions and make comments, but if you dominate the class time with too many questions and/or comments, the instructor and other students cannot participate in class discussions. When asking questions and making comments, keep them related to the discussion at hand.
Respect your instructor. Openly challenging my knowledge or authority in the classroom is not appropriate. If you take issue with my information or instructional methods, make sure that your comments are made without confrontation or antagonism. You may want to discuss your issues with me privately. Instructors' classroom policies, procedures and teaching styles vary: Some instructors, for example, enforce attendance policies vigorously, while others are more lenient about attendance. Assignments and classroom activities are at the prerogative of the instructor. Each instructor has the freedom and authority to set the guidelines and policies for his or her classroom (within the overall policies of the College). Consult the Syllabus for specific information pertinent to this class.
Your classmates deserve your respect and support. Others may have ideas and opinions that differ from yours, or they may struggle to understand information as quickly as their peers. But they deserve the same level of respect from you that you wish to receive from them.
Come to class prepared. Forgetting common classroom supplies (such as a pencil, paper, books, test materials, etc.) usually waste class time. Students who have not completed their assigned homework often ask questions that could have been answered through their assignments.
Turn in your work on time. It is important to plan ahead. If you wait until the last minute to do your work, you may score fewer points, earn lower grades and are more likely to miss deadlines. Study and complete your assignments every day and every week. Doing so ensures that if a problem occurs at the last minute, such as a computer malfunction, you will still be prepared. (Seminole State College of Florida)
SENSITIVE MATERIALS STATEMENT
Higher education fosters intellectual and personal growth through exposure to and interaction with a wide range of ideas, creative expressions, and information. You can expect to think critically about ideas and perspectives which may be very different from your own. The information may be outside the range of your personal moral standards. The information may be challenging or uncomfortable. If you do not feel comfortable discussing your concerns in class during TEAM TALKS, you are encouraged to immediately discuss with me (one-on-one) any questions or concerns you may have about course materials or the content of TEAM TALKS.
INCLUSIVE INSTRUCTION & CLASSROOM POLICY
I do not discriminate in any way on the basis of race, color, religion, sex, sexual orientation, gender identity, gender expression or national origin in my instruction or in the classroom. My policy is designed to create a safe and productive learning environment for all students.
COURSE SYLLABUS ADDENDUM
Sociology 1113 – Introduction to Sociology
SPRING 2020
TCC is committed to achieving our mission of building success through education, especially during these very challenging and stressful times.
Please discuss with me any and all concerns about completing remote coursework and accessing assistance.
COVID-19 AND SPRING 2020 COURSES:
As of Monday, March 30, 2020, Tulsa Community College is transitioning all courses to online or remote delivery methods in response to the COVID-19 pandemic. TCC has also announced the closure of all campuses to align with CDC guidelines for social distancing and in-person gathering limits. This course syllabus addendum provides you updated contact, support, and instructional information for the remainder of the spring semester. It updates, but does not supersede, the syllabus provided at the beginning of this course.
COURSE INFORMATION:
Instructor: Dr. John Lamberton
CONTACTING YOUR PROFESSOR:
(1)
You may email me between 8 am and 5 pm. If you have an emergency you may send an email after 5 pm up until 8 pm.

If you email after 5 pm, I may not be able to return your email until it is more convenient.
(2)
You may schedule a one-on-one
VIDEO CONFERENCE
with me to discuss your concerns. Email me to schedule a
VIDEO CONFERENCE
.
Phone
: The fastest way to contact me is by email.

Just as before, your email are normally delivered immediately to my iPhone with an Alert.

I try to return email within a few hours of receipt between 8 am and 5 pm.
Email: john.lamberton@tulsacc.edu
The fastest way to contact me is by email. Your email are delivered to my iPhone with an Alert. I attempt to return email within a reasonable time of receipt.
School Office Information
School: Concurrent Enrollment Programs
Phone/Contact Information: (School offices will provide this information in the coming days.)
ACCESS TO ACADEMIC AND SUPPORT SERVICES DURING CAMPUS CLOSURE:
TCC's list of how to access college services during campus closure is available @ www.tulsacc.edu/coronavirus. If you do not see a resource that you need to be successful in completion of this course, contact me or Call2000 at 918.595.2000 or email at call2000@tulsacc.edu.
TEACHING METHODS:
I intend to positively guide each of you through the remainder of the semester on GAMEPLAN. Our teaching methods will continue to be course information posted on GAME PLAN: web information, online text chapters, virtual meetings, podcasts, blogs, vlogs and class discussions on Blackboard Collaborate Ultra and ZOOM.
GRADING POLICY AND ASSIGNMENT LIST:
I intend to positively guide each of you through the remainder of the semester on GAMEPLAN. However, if you have concerns, you may always email me with your questions. I cannot begin to emphasize how seriously you should regard the remainder the semester in Introductory Sociology. Carelessness and lack of attention to detail will adversely affect your course grade.
PRESENTATION
Your Presentation Assignment is still in effect. The due dates have changed. Everyone's Presentation will be due in about three weeks depending upon when I give you your final instructions. In any event, keep working on your Presentations and creating your power point presentations. Late Assignments will be worth zero points. No exceptions.
INSTRUCTIONS: Create a power point demonstration to support your Presentation. The oral part of your presentation may occur in these ways:
(1) I am testing a procedure on Zoom that will allow you to conduct your Presentation online in a virtual classroom. I will definitely have a solution to this strategy by April 3.
(2) You may be allowed to record your Presentation audio by inserting an audio file that you record on power point or using the microphone on your laptop or some other technology or software.
(3) You may be allowed to type the text of your oral presentation as if you were speaking it.
EXAMS
We will continue to have two more Exams on Blackboard and/or GAMEPLAN. You may continue to use your notes to answer questions; but the test will be timed. Instructions and dates for remaining tests will be posted on GAMEPLAN.
PLAYBOOK ASSESSMENTS
There are no further PLAYBOOK ASSESSMENTS. The total score for the two PLAYBOOK ASSESSMENTS is 50 points which has previously been posted to BLACKBOARD.
JOURNALING
We will continue to Journal each week on various course topics posted to GAMEPLAN. You may email your Journal Assignments to me by the due date and time. Late Assignments will not be accepted. You may always email your Journals before the due date and time if you believe you may have a problem completing and submitting your Journal assignment on time.
ATTENDANCE & PARTICIPATION
Attendance and Participation will be worth the same number of points as posted in the original Syllabus (50 points each before Spring Break and 50 points each for the remainder of the semester) and will be assessed through group activities using email, Blackboard Collaborate Ultra and Zoom. Group activities will be posted on GAME PLAN.
MAKE-UP EXAMS
There are no make-up exams. Those students who miss an Exam will receive a score of zero. There are no exceptions. Don't ask. Please honor the educational integrity of a college course by demonstrating self-discipline and a moral authority over your actions.
LATE ASSIGNMENTS
Late Assignments will not be graded under any circumstances and will immediately receive a score of zero which will be posted on Blackboard soon after the deadline expires. In addition, each late or incomplete assignment will result in a deduction of ten points from your overall Attendance score & ten points from your overall Participation score. Completing our course online for the remainder of the semester may be a challenge without the unnecessary complication of late assignments caused by a lack of self-control.
Spring 2020 Pass/No Pass Grading Option
For the spring semester, you will be permitted (but not required) to convert any or all of your course grades to Pass/No Pass grading. I will still assign grades by the designated deadline, and then you will have seven (7) days to elect this Pass/No Pass option for any and all of your courses. Passing grades will count towards degree requirements-which will override some department or college policies. If you choose a Pass/No Pass option, a grade of D or better in a course will convert to a P (Pass).
ATTENDANCE/PARTICIPATION:
Attendance and Participation will be worth the same number of points (50 points each before Spring Break and 50 points each for the remainder of the semester) and will be assessed through group activities using email and Zoom and assigned on GAMEPLAN. If other group activities are assigned using some other technology, you will be notified on GAME PLAN.
COURSE WITHDRAWAL:
TCC wants you to complete what you started and so do I! In order for you to have additional time to confer with me or your advisor about your ability to complete this course, TCC has changed the date for Withdrawal to Friday, April 17. See Course Enrollment and Withdrawal for information on withdrawing from a course.
TENTATIVE COURSE CALENDAR:
I intend to guide each of you through the remainder of the semester on GAMEPLAN. Continue to use GAME PLAN for Assignments, Exams, and Course Information. If you have questions or concerns, you may always email me at john.lamberton@tulsacc.edu.
SYLLABUS ATTACHMENT:
The Syllabus Attachment provides you critical information for all TCC courses and is considered a part of this syllabus. Please read.
ACCESSIBILITY RESOURCES STATEMENT
Considering the transition to an online/remote format, I have made every effort to make this course accessible to all students, including students with disabilities. If you encounter a problem accessing anything in this course, please contact me immediately by email so that I can support you. You may also contact TCC's Accessibility Resources at 918.595.7115 (Voice) or by email ar@tulsacc.edu.  Deaf and hard of hearing students may text 918.809.1864, or email rcdhh@tulsacc.edu.