Like generations of my family before me, I have approached a lifetime of experience from the mindset of an entrepreneur who recognizes opportunities to convert innovative ideas into action. Entrepreneurship includes flexibility, autonomy, creativity, risk-taking, and the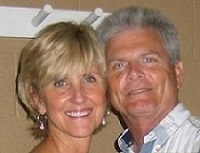 ability to develop objectives, track projects, and achieve positive outcomes. Personal attributes include honesty, transparency, passion, determination, and confidence. Being entrepreneurial means understanding the social dynamics of client-bases in order to affect the status quo of existing organizations and institutions. It means sharing ideas freely and celebrating so-called failures as learning and growing experiences. After honing my entrepreneurial perspective in a cutting-edge graduate degree program discovering how to "put sociology to work," I bifurcated my expertise into concurrent careers as a clinical sociologist in the private sector and as a contingent professor in academe.
I practice Sociology in the private sector for diverse organizations in manufacturing, business, industry: and government. These companies and agencies are continually reacting to changes in the marketplace as cultural change presses on the fabric of the economy.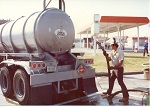 I have facilitated the development of outcomes for over 100 diverse client-organizations whose interests include the environment, sustainability, energy, agriculture, public policy, land planning, site selection, recreation, education, logistics/transportation, international sports, and mental health. My practice was featured in a 1984 Tulsa World newspaper article entitled Prof Puts Sociology to Work. My professional core competencies include generating value, creating opportunities, solving problems, designing solutions, and providing services for diverse clients.
I have taught Sociology in higher education on campus, off-campus, and online. My ardor for instruction began as a graduate student intern teaching Principles of Sociology. I discovered that the most effective way to interest students in sociological subject matter was to construct applied learning pedagogies that operationalize traditionally-accepted course content.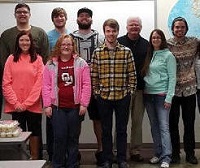 As a result of innovations in teaching, research, publishing, and professional activities, I was selected Outstanding Graduate Assistant Teacher of Oklahoma State University. I have taught Sociology courses for a diverse student population which includes graduate/undergraduate college students and dual credit/concurrent high school students. I have "put sociology to work" teaching college courses for diverse colleges and universities regionally. I aspire to "put sociology to work" in colleges and universities world-wide.