Lamberton Racing Pigeons

DIAMOND JACKIE
AU 2005 LAMBERTON 65


Blue Check White Flight Pied Female




DIAMOND RIO
DIAMOND JACKIE is a daughter of the fabulous foundation Antoine Jacops breeder, DIAMOND RIO whose sire is the WHITE DIAMOND - who is a son of the long distance 1st Ace in the Antwerp Union - the DIAMOND ACE: who is a son of the KLEINE CAHORS: who is a son of the CAHORS: who is a son of the BROKEN LEG: who is a son of Antoine Jacops foundation male, the WITTE. DIAMOND JACKIE is bred down from six generations of champions. DIAMOND JACKIE's mother is FLICKER, a daughter of Flor Vervoort's PHANTOM coupled with JASMINE, a female bred down from Gaby Vandenabeele's DON JUAN and the GOLDEN WITTEN. DIAMOND JACKIE's nest mate, DIAMOND JACK, is AU Elite Champion #113, the 4th National ARPU Ace Pigeon in the 2006 Old Bird Race Series and was sold to a fancier in Japan.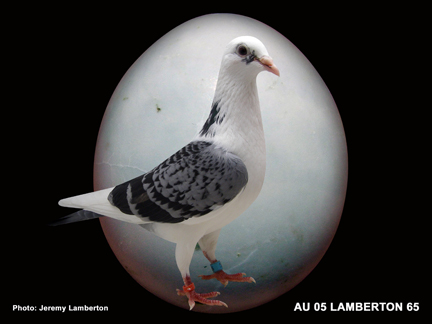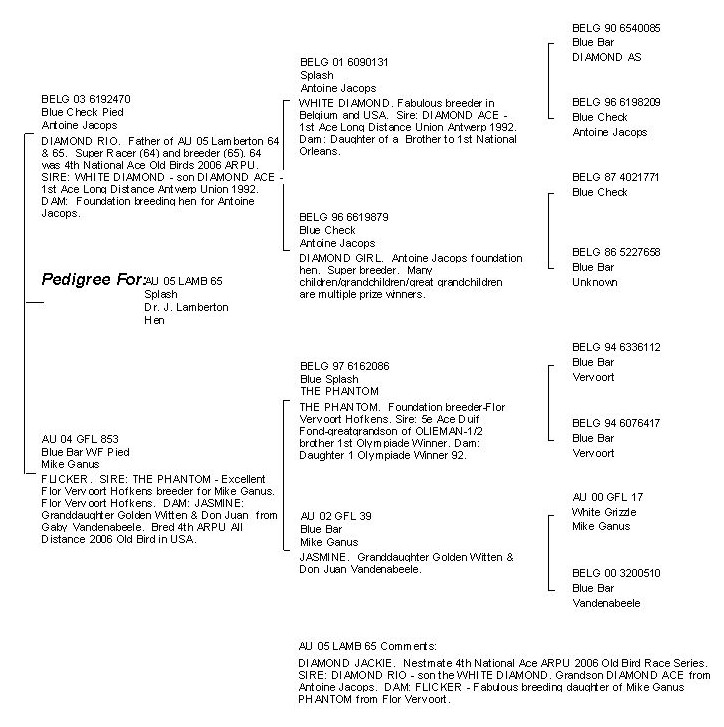 WHITE DIAMOND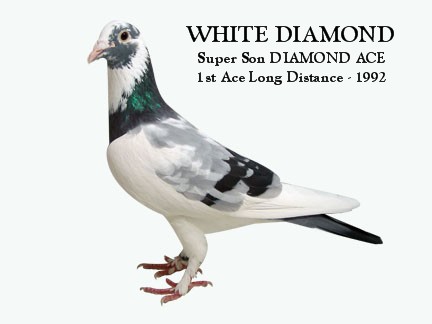 DIAMOND ACE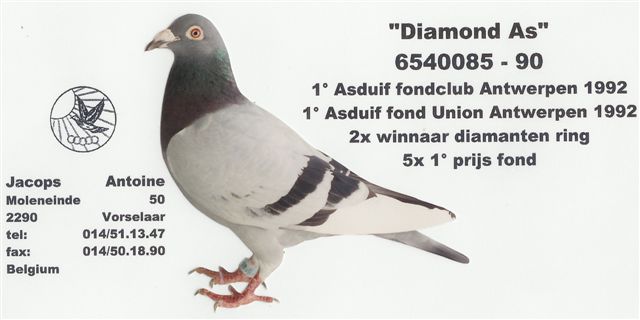 DIAMOND COUPLE
KLEINE CAHORS, 1st Olympiade Germany 1987 - Schoon Blauw, Daughter of the PLAYBOY (Meuleman)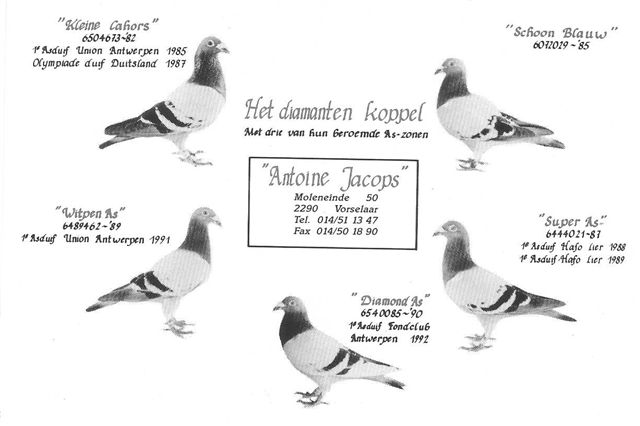 FLICKER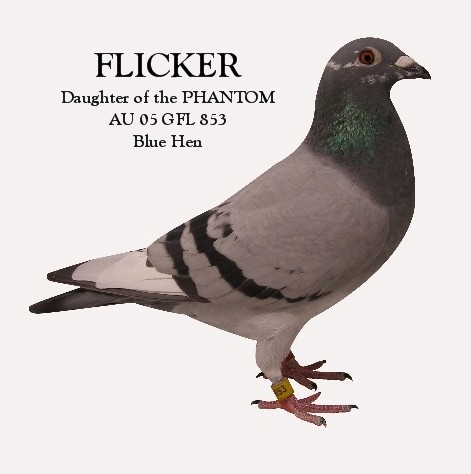 PHANTOM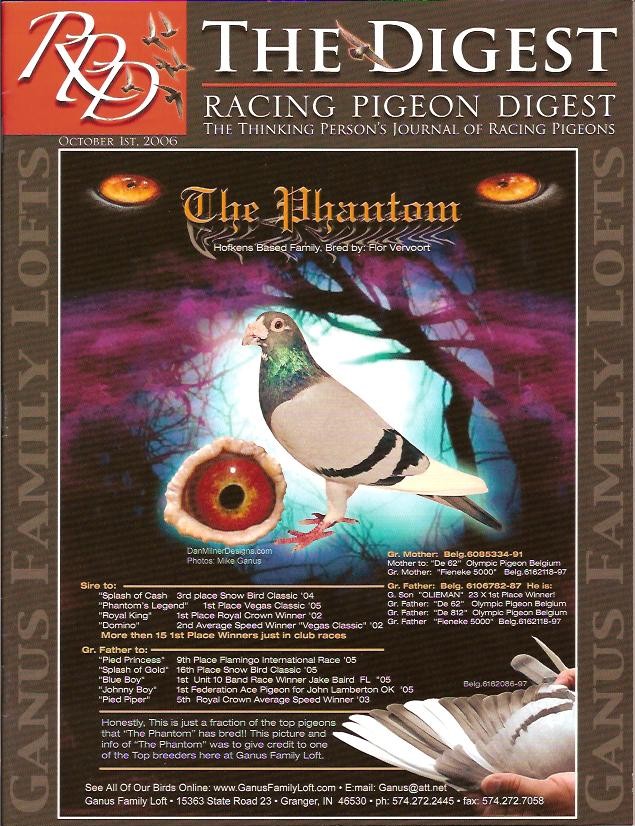 GOLDEN WITTEN