Clinical Sociologist

Dr. John Lamberton
Putting Sociology to Work

SOCIAL THEORY
PLAYBOOK

Proprietary Lecture Notes

Assistant Professor
2021 Fall Semester Course Calendar


Welcome to Sociological Theory! I am Dr. John Lamberton. PlayBook is the official Course Calendar for this course. PlayBook is fluid and subject to change. You should check and recheck PlayBook multiple times per week for assignments. You may email me at wlamberton@uco.edu any time for questions about PlayBook, assignments or D2L. D2L will be used to submit Assignments and take Quizzes and Exams.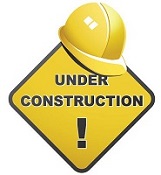 SEPTEMBER
6 -

LABOR DAY HOLIDAY
Please watch the History Video.
7 Breakup into groups to discuss theorists: Marx, Durkheim, Weber, Gilman, W. E. B. Dubois, Merton, Simmel.
9 Group presentations.

13
20
27

OCTOBER
4
11
18
25

NOVEMBER

1

8
15
22
29

DECEMBER
2
9

Copyright 1997 by Dr. John Lamberton. All rights reserved. This website and its contents are the exclusive personal intellectual property of Dr. John Lamberton. Do not copy or reproduce any content without the authorized written permission of Dr. Lamberton. This website has not been authorized or approved by any entity, organization, or person in any manner whatsoever. Web design and maintenance provided by Dr. John Lamberton.